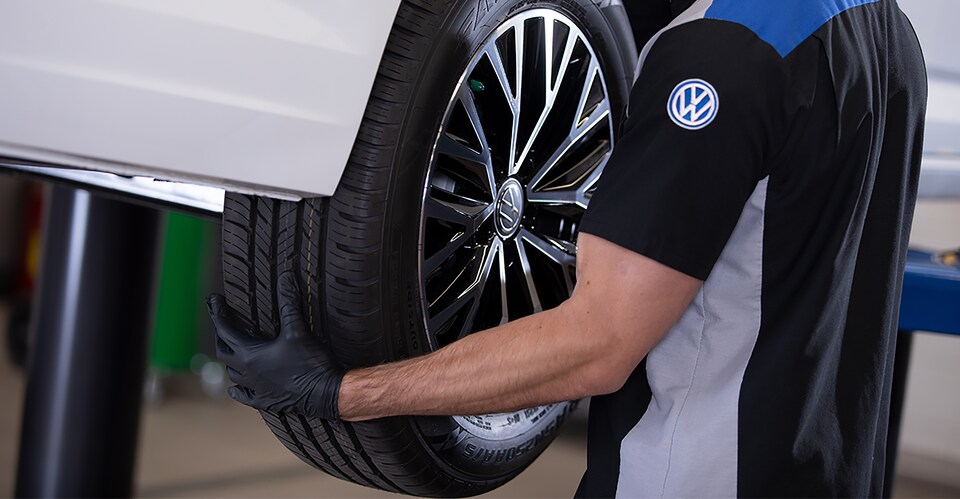 All About Tire Rotations and Balancing
Your tires are extremely important, and we are here to make sure they are up to par. Tire rotations and balances can help you get the most from your daily driver. Allow one of our professionals to handle this service for you soon.
When to Get this Service
Throughout daily commutes and routine drives, your tires will start to wear down in the same spots. This leads to unreliable driving experiences and even worse damage. If you start to notice uneven treads on your tires or pulling to one side when driving, you may want to visit our dealership for tire rotation and balancing. Our professionals will get this service done within no time so that you don't miss a beat.
The Benefits of a Tire Rotation
Rotating your tires means that our professionals will strategically move your current set around your vehicle. This allows you to get the full life out of your tires, avoiding a costly changeover. After a tire rotation, you will have a smoother and more reliable daily commute. This service also leads to higher fuel economy.
Scheduling Your Service Visit
We aim to make every step of your service visit easier. That includes getting your appointment in the books. Simply utilize our online service scheduling tools and choose a date/time that works for you. Once you hit submit, you can be sure that your tire rotation is right around the corner.
Get Your Maintenance Done at Our Service Center
Our service center is here and ready to help you with any maintenance you may need. Head over to our dealership to learn more about tire rotations and all the other services you should keep up with. We look forward to working with you and ensuring your car is running the right way.
Hours
Monday

7:30am - 5:30pm

Tuesday

7:30am - 5:30pm

Wednesday

7:30am - 5:30pm

Thursday

7:30am - 5:30pm

Friday

7:30am - 5:30pm

Saturday

8:00am - 4:00pm

Sunday

Closed